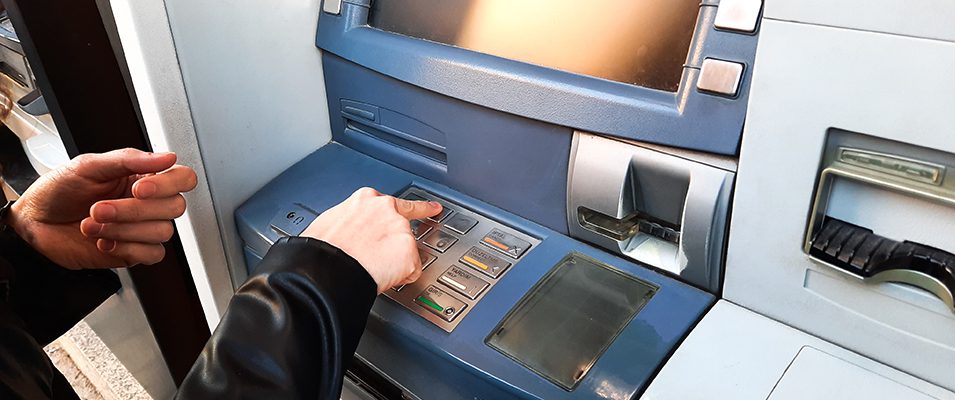 02 Mar

Safety Tips for ATMs

ATM machines can be found just about anywhere today –  from shopping malls to flea markets. They're a great convenience, but ATMs located in low-traffic, dimly lit locations can compromise your safety. A thief looking for quick cash and easy prey prefers to stake out ATMs in remote locations. Planning ahead and using common sense can help ensure your next visit to the ATM is uneventful.

Here are some tips to help you avoid becoming a victim:
Location: Choose an ATM in a safe location that has plenty of foot traffic and is well-lit. Avoid cash machines near shrubbery or corners that create a blind spot. Try to use the same ATM consistently, preferably at your bank.
Surroundings: Observe your surroundings. Shield the screen and keyboard so anyone waiting to use the ATM can't see your PIN or transaction amount. Be wary of anyone standing around or sitting in a nearby parked car. If you feel unsafe, cancel your transaction and find a different ATM.
Beware of skimmers: Inspect the ATM before using it and make sure it doesn't look like it's been tampered with, especially if it's in a remote location. "Skimming" is a scam where thieves attach realistic-looking electronic devices to the ATM designed to capture your card information and PIN. These fraudulent devices are easily available off the Internet. If the ATM eats your card, don't re-enter your PIN. Instead notify your bank.
Be quick: Have your card out and ready to use. Prepare deposit slips ahead of time. Conduct your business and move on. Count your cash later, not at the ATM. When using a drive-up machine, keep your engine running, windows closed, and your doors locked.
Monitor: Closely monitor your bank statements and report any discrepancies to your bank. Keep your ATM receipts until you check them against your bank statement.
Comply: If an assailant confronts you and demands your money, give it to them.
Criminal acts against ATMs and their customers are a top concern for financial institutions; however, customer awareness also contributes to ensuring ATM security. An ATM is like an extension of your bank. Using it should be convenient, enjoyable, safe and secure.
Powered by www.InfoSightInc.com