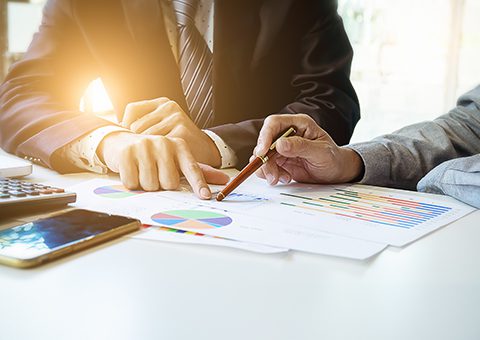 For companies that have a large amount of capital tied up in accounts receivable, inventory, and equipment, a Revolving Line of Credit may help you alleviate short-term cash flow needs. With a line of credit, you can borrow up to an amount set by a borrowing base certificate, which you may have to complete on a periodic basis.
For secured Revolving Lines of Credit, you can generally borrow up to 80% of the accounts receivable, and/or the value of your equipment, and up to 50% of inventory.
Non-revolving Lines of Credit are also available for the acquisition of multiple pieces of equipment and/or other fixed assets for a period of up to one year which can then be converted into longer-term financing once all of the assets have been acquired. (Term loans are available for equipment/asset purchases that don't require a draw period).
Our experienced bankers and support staff can assist in identifying lending options that help you achieve your objectives. Stay on track to meet your cash flow needs with a Sunwest Bank Line of Credit.