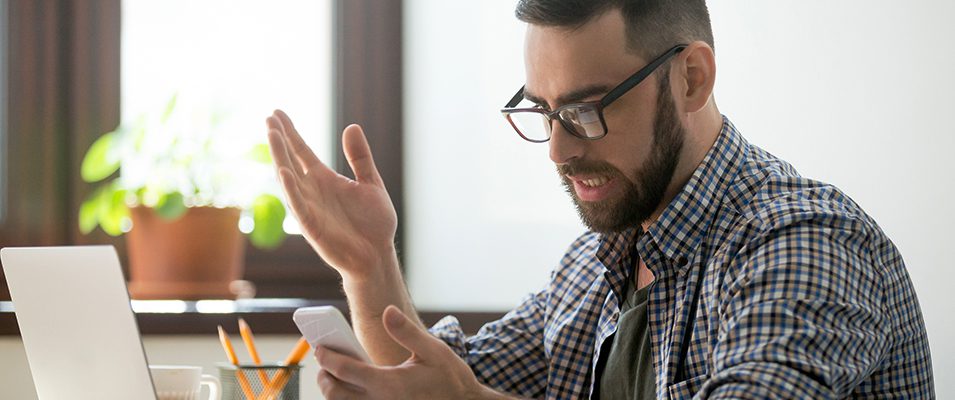 02 Mar

Safeguarding against text message spam

Text message spam is just as bad as its email spam relative. Spam of all types can appear harmless, promising free gifts, discounts or product offers, but the goal is for the sender to retrieve as much of your personal information as they can or infect your device with a virus.

In order to claim the prize or pursue the given offer, you may be asked to share important personal details like salary, bank account, credit card information and even your Social Security number. Often times, by simply clicking on the attached link, the message can download malware onto your phone to collect information when you're unaware. Spam can also slow down your device's performance. Information that is gathered may be sold to third parties or even identity thieves, meanwhile you may be responsible for paying the sub-charges that may come with these text messages.

Fortunately, it's illegal to send unsolicited commercial messages to wireless devices without the receiver's permission. It's also illegal to send unrequested texts from auto dialers, or random number generators, unless it's consensual and from a company with whom you have a relationship. Non-commercial messages, such as political surveys and fundraisers, are not restricted.

There are ways you can protect yourself and stop this unwanted spam.
Delete texts requesting your confirmation or provision of personal information. No legitimate company will inquire about your personal details via text or email.
Do not reply and/or click on links in spam texts. You can avoid malware by not going to the intended spoof site, where your information is at risk.
Protect your Social Security number, bank accounts, and credit/debit card numbers. Never share them in a response to a text message.
Review your phone bill for unwanted charges and report them to your carrier.
Register your phone number on the National Do Not Call List at www.donotcall.gov.
Report spam to your phone carrier by forwarding it to the number 7726 (SPAM), for free.
Be careful that you don't fall victim to text message spammers. Keep your personal information safe by withholding important personal details and reporting spam to the Federal Trade Commission at ftc.gov/complaint.
Powered by www.InfoSightInc.com