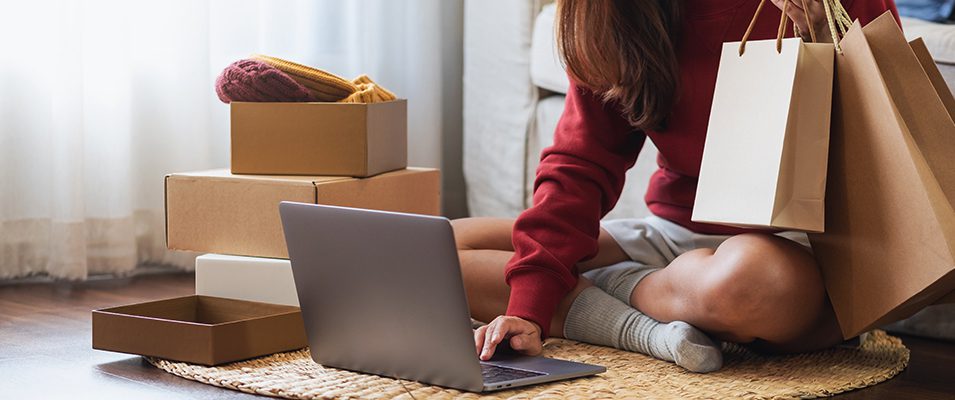 02 Mar

Online Shopping Tips

There is good news and bad news for consumers that shop online or use a retailer's custom mobile application.

The good news is there are plenty of available bargains online and through a retailer's mobile app. Shopping has never been easier or more convenient. In fact, consumers are spending more than two hours per day on mobile apps.

The bad news is shopping online or with a mobile device has risks. Unscrupulous people attempt to take advantage of unwary shoppers. In the virtual world, it can be difficult to distinguish reputable retailers from criminals. Thieves can easily set up fraudulent a website or mobile app that appears to be a legitimate business and attempt to swindle you out of your sign-in credentials or credit card information.

Shopping online and via mobile apps requires special precautions:
Use familiar websites and only download apps from trusted enterprise app stores.
Use strong passwords. A complex password can be the best security defense you have.
Use a good anti-virus and anti-malware program. It is critical that online shoppers secure their devices from viruses and other attacks.
Share payment information only with known or reputable vendors.
Use a credit card instead of a debit card. Credit cards can be the safer choice for online shopping—if someone manages to intercept your financial information online, they can do less damage and you have more recourse than if you'd used a debit card. Also, PayPal is still a good, safe way to make a payment.
Make sure the order checkout area is encrypted. Make sure the vendor uses SSL (secure socket layers) technology to encrypt information. Look for the URL that begins with "https:" instead of "http:"
Print or save a copy of your orders and keep it until you receive your product and verify the transaction on your monthly statement.
Buyer beware. If the offer looks too good to be true, it probably is.
Powered by www.InfoSightInc.com